The main goal of inventory management as part of maintaining a pro golf business is accountability. Eventually, a flawless inventory management strategy ensures that your store can grow seamlessly in adding new items, promoting, marketing, and selling top branded products. These steps can push your highest selling products to the top of the catalog while buyers from across the world.
Most pro golf shops discover that managing your inventory is not only a regular habit. It also ensures there are no loopholes in the store. With excellent management skills, you can practically build a small store into a massive pro golf business with multiple employers and delivering quality sales and service to customers. At the same time, organizational skills can convince your potential customers that you have a trusted brand for business.
This article discusses in detail ways to carry out effective management of your inventory of your Pro Golf Shop. Also, taking and managing inventory can take a reasonable amount of time to develop new strategies for both existing and new customers. In modern times, the intervention of automated systems such as POS management can help you report and track your inventory. Besides, inventory management is also a crucial way to better manage your finance towards better profit from your business.
Furthermore, inventory management helps store owners to make quicker and better decisions since they have an updated data on the inventory and the required steps for progress. Therefore, as a pro golf shop owner, you need to start auditing your store while managing and planning your list rightly. In addition, you can use your inventory data not only for further analysis and comprehensive reports.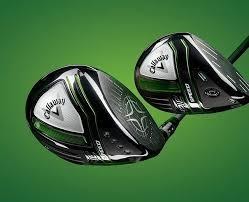 How to Plan Inventory Audits
The size of your pro golf shop is a crucial factor in determining the number of times you have to carry out an inventory check. For instance, if you have a relatively large store, you can start taking your inventory early. You need to take this step since it can take more time to complete the process. Apart from manual stock, you can also use digital software tools to carry out the store audit.
An automated process can also enhance the productivity of your time in the store. On the other hand, it takes less energy and time from the working staff in the store. However, regardless of the tool you use in auditing your store, you need a solid plan to regularly carry out your store's inventory. The checklist helps you to reduce shrinkage and keep vital accurate records.
Use Cycle Counting
Cycle counting is one of the most crucial ways to complete an effective inventory audit regularly. It also allows you to carry out a regular inventory such as daily and monthly checking for one section or category at a time. When you do due diligence like this one, the overall yearly inventory will be less tedious, and fraud detection or imbalances will be quick. Having a daily view of your inventory also makes it easy to make better financial management decisions.
In some cases, cycle counting is another strategy that ensures that you don't have to dedicate an entire day to taking inventory or having to close shop. As long as you can regularly stick to the counting process and follow your schedule, there is no reason to fear. More so, it becomes a way to integrate an automated process through a POS software system for audits.
Technology inventions for Inventory Management
As we have been mentioning in this article, golf shop owners can implement the use of POS to streamline the goal of inventory management. This process is faster and more effective, but it can also become a painless alternative with state-of-the-art features. Some of these modern features include mobile, wireless, scanning, and Bluetooth or RFID tracking. A POS software system is an integral way to manage the inventory and requires focus on the following:
Cloud-based software
The cloud-based software makes it possible to access the needful information from anywhere across the world. In addition, users can run important reports and analyze them while saving them in the cloud. At the same time, shop owners can also save the data into an external source.
Mobile or barcode scanners
Another essential feature of the use of technology is the ability to carry mobile and barcode scanners. This seamless connection makes it easier to connect with other devices and manually report any item not in the catalog. Thereby, you can spend less time tracking the inventory and still have accurate information.
Accurate reporting
Automated systems support accurate reporting of facts and figures about your store. In addition, you can also track your sell-through rates, returns, and margins by automation. This strategy also makes it easy to identify items that are not doing too well and take appropriate actions to redeem the situation. More so, it might require other marketing or promotional strategies to help increase the sales of such products. It may require using a discount or moving the item to another category to boost its sales.
Ease of Staff Operation
The use of POS does not totally rule out the need for human operation, especially your employees. Also, they should focus on giving your customers the best experience while ensuring the sale of the best items in store. Ideally, the use of automated systems makes selling smoother and better with less physical effort. When there is an error with the inventory records, it will require more time from a human operator to fix it.

Conclusion
Inventory management is a core integral part of the administrative management of a golf shop business. However, the use of technological tools has made it much easier to handle the process. On the other hand, the use of manual strategies can be very stressful and time-consuming. Besides, the premium digital tools can be used with the least effort from a physical member of staff and can also carry some date and time stamps. Finally, inventory management is a key to business growth as it can prepare you for future promotions and purchases.